Statistics
We have
1606
registered users
The newest registered user is
DATLA JESWANTH VARMA
Our users have posted a total of
1271
messages in
192
subjects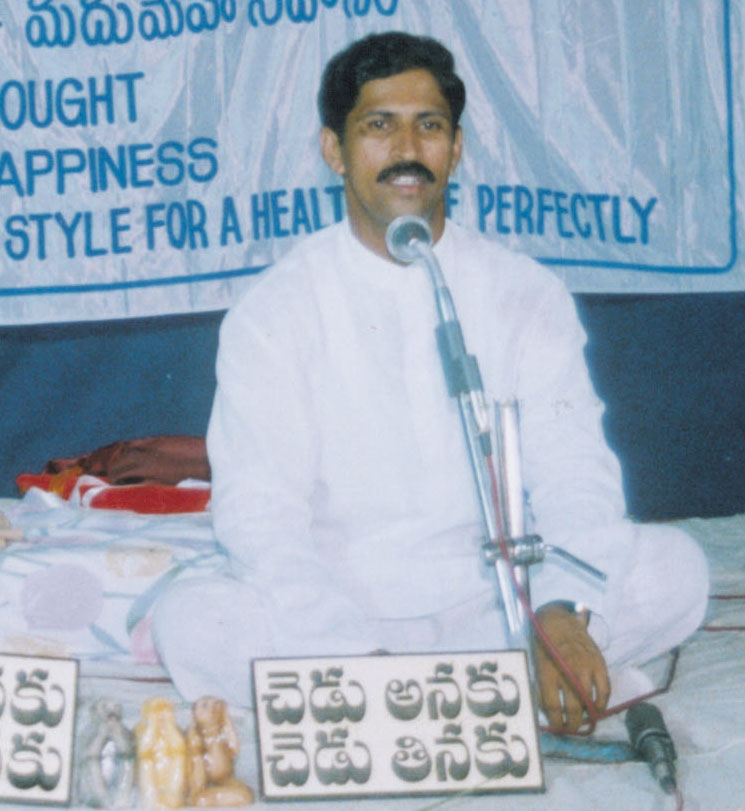 Dr . Mantena Satyanarayana
Raju is an embodiment of all virtues.He is a true Gandhian.
He is a god sent gift to entire mankind in modern
day living where we are subjected to all kinds of chemical
toxins.He strongly propounds that Naturopathy is a way
of living (Naural Life Style) by which you can lead
a happy and healthy life.This young man is creating history
in the realms of health sciences at large.


Why follow Mantena Satyanarayana Raju
Dr.
Mantena Satyanarayana Raju is a Doyen in Natural Life Style. He is a
reincarnation of Gandhi. Gandhi practices what he preaches. But this modern
Gandhi preaches what he has been practising! He experimented on himself, he
experienced the results, evolved a theory of his own. So he is preaching to the
mankind at large what is tested and proved. He did not refer to books.
Gandhi
said 'see no evil, hear no evil, speak no evil! Dr. Mantena adds to it 'eat no
evil' Just change your food habits, it will change yourthoughts in return is
his motto. A mere revolution in your life style, in your eating habits which
take you closer to mother nature makes you live a life of 100 years - a life
devoid of medicinesdevoid of doctors.
The
sum and substance of his Natural Life Style is - eat a totally saltless diet
and drink 5,6 litres of a water every day, you are a stranger to chronic diseases.
Admin





Surname

: Penmatsa


Gotram

: Dhanumjaya





Age

: 33


Number of posts

: 91


Surname(Deleted)

: Penumatsa


Relationship Status

: Single


Points

:




Reputation :

0


Registration date :

2008-08-26



health food makes me sick.......
Princess Mod








Age

: 29


Number of posts

: 41


Points

:




Reputation :

0


Registration date :

2009-02-27



mari emi tinnadu antaru
ala aithe kastam kada
ippudu kakapthe inka eppudu tintam
Adv Member





Gotram

: Vasista





Age

: 31


Number of posts

: 22


Relationship Status

: Single


Points

:




Reputation :

0


Registration date :

2008-12-31



Moderator





Surname

: Chintalapati


Gotram

: Dhanumjaya





Age

: 36


Number of posts

: 45


Relationship Status

: Single


Points

:




Reputation :

0


Registration date :

2009-04-29




---
Permissions in this forum:
You
cannot
reply to topics in this forum